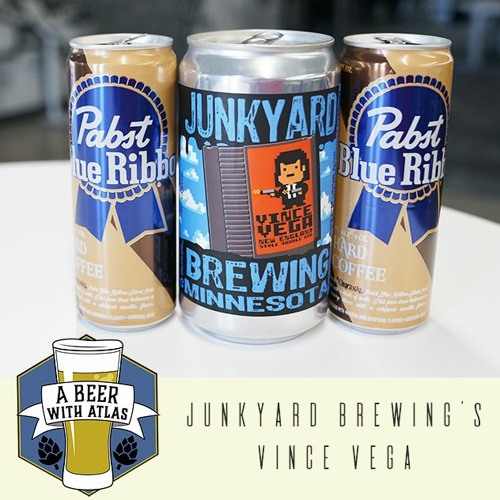 Vince Vega from Junkyard Brewing - A Beer With Atlas 84
04-01-2020
Check out this Pulp Fiction Vince Vega 8-bit-themed brew from Junkyard Brewing. Definitely an original.
We nerd out about all things Pulp Fiction, Quentin Tarantino, the history of 8-bit graphics (hello, classic Nintendo!), and how this beer drove us to a weird experience at an Arby's.
In addition, we check out this Hard Coffee from Pabst Blue Ribbon. Does this cold brew (x2) get the PBR ribbon of approval?
Special thanks to our friends at Converdia Health Staffing for sending us this unique Vince Vega 8-bit gem. We didn't even have to blow on the can to get the beer to load!