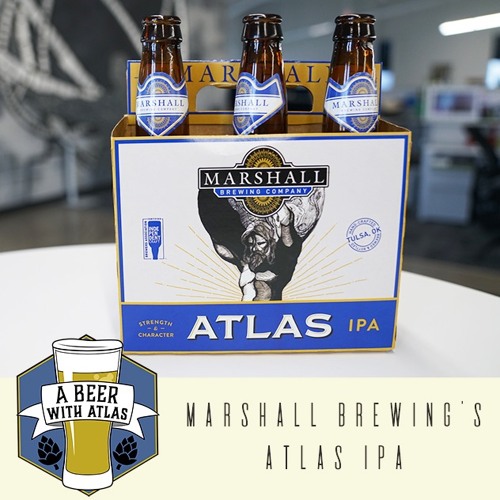 Atlas IPA from Marshall Brewing Company - A Beer With Atlas 85
04-08-2020
This is one we've been excited for. When we stumbled upon this Atlas IPA from Marshall Brewing Company, we quickly put the call out for this titanic beer bearing our namesake.
Nurse Recruiter Mark Lau was able to work some magic and his traveler Devin Beatty came through in a big way. Not only was Devin in the area where this beer is made, but he got us some Atlas-themed swag from Marshall Brewing, too!
We chat about Atlas-themed beer, crack open this IPA, and discuss other Tulsa points of random trivia like native Garth Brooks, and the fact that it was the shooting location for 1989 cult classic "UHF".
Special thanks to Devin and Mark for working together to surprise us with this craft beer.
Now we just need Marshall to send us a giant framed print of that gorgeous Atlas art to hang in our office....